Wisdom teeth removal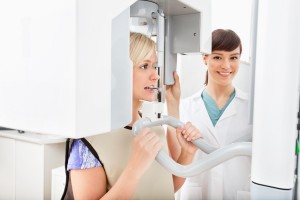 Removing wisdom teeth or extracting irreparably damaged or diseased teeth are two of the many procedures where oral surgery is used. Wisdom teeth usually grow in between the ages of 17 and 25, but your dentist can spot them in an X-Ray prior to that.
Wisdom Teeth are generally removed if:

They're impacted (meaning they can't come into your jaw normally due to their location at the back of your mouth and can get trapped in your jawbone or gums),
They come in at the wrong angle due to excess crowding with your other teeth,
Your mouth is too small and there's no room in your jaw,
You have cavities and are unable to brush or floss your wisdom teeth properly due to their difficult to access location.
Our oral surgeons can assist you in any questions or concerns you have regarding wisdom teeth removal. An initial consult can be made to determine your best treatment options.